Property Details
21498 NW Black Bottom Rd. Altha, Florida 32421
Offered at $249,900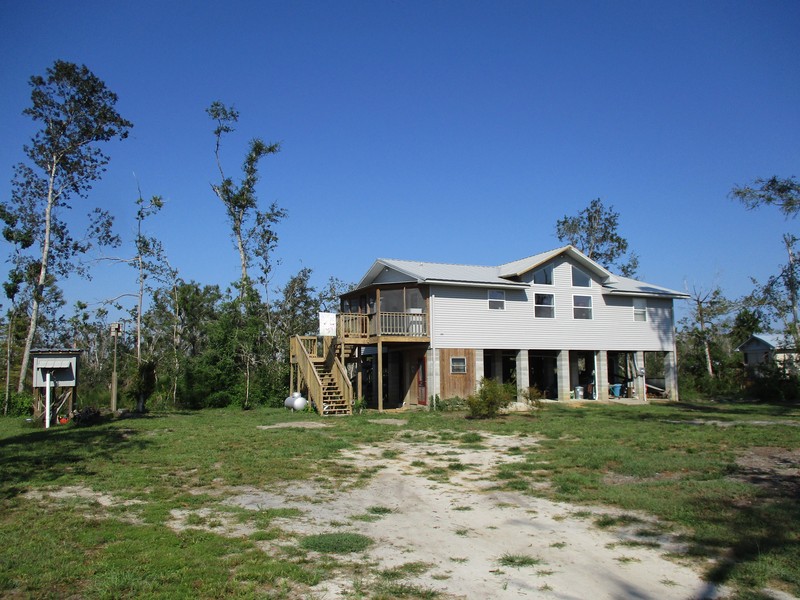 Listing Agent: Danny Ryals
Phone: 8506745478
MLS Number: 10646741
Status: Active
Type: Single Family Homes

Year Built: 2000

Bedrooms: 3

Bathrooms: 3

Sq. Ft: 1475

Lot Size: 1 acre

Beautiful 3BR/3BA river house with 221' frontage on Chipola River!
This beautiful 3BR/3BA waterfront home could be your perfect river home or getaway! From the bottom up, this 1475SF home is well built and features plenty of extras. This property features two parcels, totaling approximately 1 acre and 221' waterfront on the Chipola River. This house is solid as a rock sitting on 16"x16" concrete blocks all spaced 6'4" apart with #4 rebar and concrete poured on the inside. Home has a new metal roof. The ground level of the home features plenty of storage space along with a bathroom and an extra drain and plumbing for another bathroom or sink. The interior of the home features tile throughout the kitchen and bathroom with hardwood floors throughout the rest of the home. The entrance of the home opens to the kitchen and leads to the beautiful dining/living room with vaulted ceiling. French doors open to the deck with an excellent view of the river. The master bedroom has a great view of the river and French doors opening to the deck and hot tub. You have great views of the river from the entire deck. The master bedroom, living room, and 1 bedroom all have access to the back deck which overlooks the river. This home is built well and is above the base flood elevation and has never flooded. Before scheduling an appointment seller requests buyers have a prequalification letter if financing or a funds available letter if purchase will be cash. $249,900
Call Danny at 850-899-6472 or the office at 850-674-5478 for an appointment to view this home.
Screen porch – 14'5"x7'8"
Kitchen – 9'4"x8'9" Closet – 2'7"x1'7"
Pantry – 2'7"x1'7"
Utility closet – 5'7"x2'9"
Dining / Living room – 34'1"x14'10"
Bedroom 1 – 15'4"x11'1"
Closet – 3'11"x2'4"
Bedroom 2 – 15'4"x11'1"
Closet – 3'11"x2'5"
Bathroom 1 – 7'1"x5'0"
Master bedroom – 15'3"x13'7"
Master bathroom - 8'11"x5'0"
Master closet – 5'0"x6'0"
Deck (master bedroom) – 15'3"x9'9" (living room) – 16'2"x3'9" (bedroom 1) – 15'3"x9'11"
Bathroom 3 (ground level) – 8'2"x8'10"