Property Details
15030 SR 71S. Blountstown, FL 32424
Offered at $149,900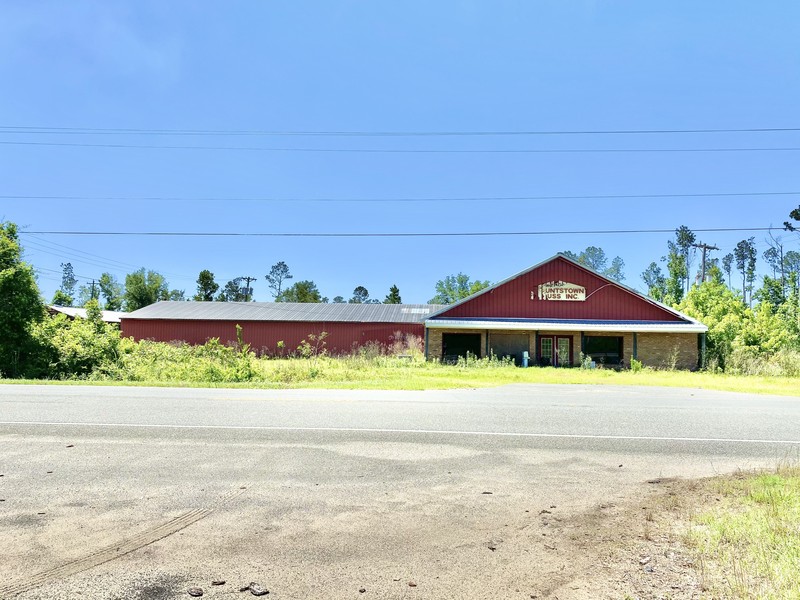 SOLD!!! 6 ACRES! INVESTMENT OPPORTUNITY!
SOLD!!!

Investment Opportunity!
Just listed is this great investment opportunity on the corner of SR 71 and Faircloth Rd. This property is the site of the former Blountstown Truss and was damaged during Michael. The roof and truss system over the office is in fairly good shape and there are a couple of pole barns that have minimal damage.
In all there are 12 concrete slabs on this property. There is approximately 780' frontage on SR 71 and 400' frontage on Faircloth Rd and the property has 3 phase power.
This property has a lot of potential and is being offered at $149,900.00!!!
Measurements:
48'x24' slab & roof
16'x80' single slope roof & slab (needs repair)
60'x16' dirt (needs roof repair)
48'x24' slab (has some post)
120'x60' slab (no post)
60'x20' slab (no post)
30'x16' (no post)
28'x16' (no post)
60'x10' (no post)
90'x50' (slab & good roof) with 72'x12' (lean to attached) 90'x24' (slab & single slope attached)